Special Notice
Tracey has moved to Hong Kong to experience a new life in east Asia.
We apologise that we no longer provide wedding / hairstylist services in Cambridge.

You can follow Tracey on her new Hong Kong Instagram
CreativeCutzHK
Colours
I love exploring and working with the latest colours and techniques on the market to ensure I am always at the cutting edge of fashion and style.
Two of the most current styles I specialise in are Balayage and Ombre.
---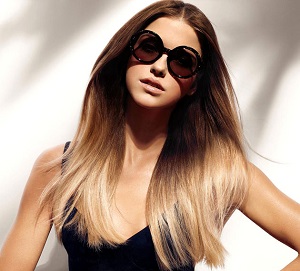 Ombre
Ombre has taken the hair world by storm. Be it major celebrities, Victoria's Secret models or the girl next door, everyone's getting in on the action of this awesome trend.
Ombre is a colouring effect in which the bottom portion of the hair looks lighter than the top portion. To achieve this, it is necessary to bleach the lower section of the hair. If you wish to prevent a brassy or orangey colour, it is possible to dye the bottom part of the hair after it has been bleached.
Ombre can be daunting to stylists that are use to the control of traditional foils. But trust me, as difficult as this technique may be, the results are always gorgeous.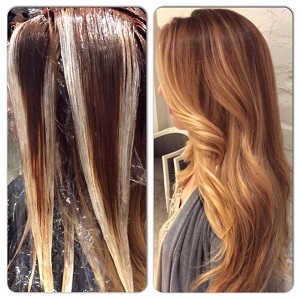 Balayage
Balayage is applied on the surface and not saturated through the section of hair until the very tips. It allows for a sun-kissed natural looking hair colour, with softer, less noticeable regrowth lines. The principal idea being less is more when creating soft, natural looks.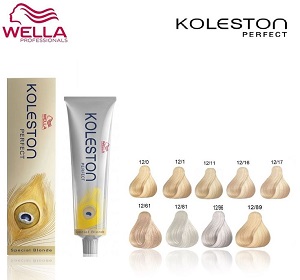 Colour Products
I only use professional grade products such as Wella Koleston Perfect and Redken to ensures the best possible finish and lasting colours. I never use cheaper brands as they often result in disappointing and inconsistent colours.
Having undertaken formal training with Redken and L'Oreal London during my career, I will advise on the various colours achievable, and discuss options with you if the colour you want is not possible for your natural hair type.
For more details on the above styles or to enquire about a particular colour you are looking for, please contact me at info@cambridgehair.co.uk
You can find more photos of my colours on the Gallery page to see the styles I offer and quality in the finish.
---